Fire Risk Assessment Checklist
This Fire Risk Assessment checklist will help to prepare for the process of carrying out a Fire Risk Assessment survey. A documented Fire Risk Assessment report is required for your workplace (non domestic premises) if you have more than five staff so as to comply with the The Regulatory Reform (Fire Safety) Order 2005. 
In fact,  a Fire Risk Assessment is required for other premises including communal areas of flat developments, House of Multiple Occupation (HMO), bed and breakfast establishments and holiday lets. If you are a Hotel or Bed and Breakfast property owner/Manager see our Hotel Fire Risk Assessment Guide  
The  Fire Risk Assessment checklist below Includes comprehensive Guides for most sections to provide full understanding and requirements.
Fire Risk Assessment checklist
-
Identify the Hazards and Risks for the Fire Risk Assessment
1/Fire Risk Assessment checklist
Hazard can be defined as - Something that has the potential to cause harm or loss.
Risk can be defined as - The likelihood of a given loss or harm occurring in the defined circumstances.   
The process will involve the following main areas -
Identify people at risk. Have you identified who is at risk? Have you included visitors, lone workers, and any young or disabled people on the premises?
Identify fire hazards. Have you identified all of the hazards such as electrical equipment in use, processes that could cause sparks etc or large amounts of combustible materials?
Evaluate all the risks - State if they are adequate and if not the action required. For example, further fire training, information or controls may be required.
Record all of the significant findings.
Review and revise the Fire Risk Assessment on a regular basis particularly if there are any processes/staff or structural changes within the premises. 
Who is the Responsible Person and Competent Person?
2/Fire Risk Assessment checklist
The Responsible Person (the person having control of the building/premises, or a degree of control) is often the business owner/Director.
The Responsible Person is legally required by The Regulatory Reform (Fire Safety) Order 2005 to take reasonable steps to reduce the risk from fire and make sure people can safely escape if there is a fire. This includes all people that might visit the premises. The Responsible Person does not need to carry out the Fire Risk Assessment but must ensure that a Competent Person carries out the Assessment.
The Competent Person should have the necessary experience and training in hazard identification with the ability to interpret legislation and guidance together with technical knowledge of the premises, plant and equipment involved.
The level of training/experience required will depend on the size and complexity of the premises. A small grocery shop will obviously require a far lower level of knowledge and experience than a large factory employing 300 people. See The Responsible Person for full Information.
What to include in the Fire Risk Assessment
3/Fire Risk Assessment checklist
The following is the recommended format for the PAS 79 Fire Risk Assessment. This ensures all the main areas for the Fire Risk Assessment are covered. The PAS 79 documentation format is thought of by the Chief Fire Officers' Association as a suitable format for the recording of findings of significance in a suitably sufficient Fire Risk Assessment.
Full Description of Premises and Occupancy
Ensure that a full description is included together with details of the construction, number of floors, times in use, and number of occupants. See our Fire Occupancy Calculator Information
4/Fire Risk Assessment checklist
Do you have lone workers?
Lone Worker Online Training Course
If you employ or manage someone who is required to work in isolation from others or without direct supervision, then it's essential that the risks to their health and safety are carefully managed. Lone workers face specific risks that employees in busy workplaces are less likely to encounter so it's important that they are identified early and effectively controlled.
This online course will provide you with a variety of practical controls that you can implement in your work environment to help keep lone workers safe from harm.

Cost £15.00 - See Full Details

5/Fire Risk Assessment checklist
Electrical Sources of Ignition

Include details regarding electrical fixed wire and PAT testing. Also details of electrical cabling, extensions and adapters, electrical equipment including personal appliances. For full details see How to Prevent Electrical Fires.
6/Fire Risk Assessment checklist
Smoking
Details required regarding smoking policy and do you have designated smoking areas. Has the smoking policy been adhered to? See our Guide Smoking in the Workplace
7/Fire Risk Assessment checklist
Arson
Arson is a major cause of fires within the workplace. Do you have adequate protection measures in place? OSee our Guide to Arson in the Workplace
8/Fire Risk Assessment checklist
Portable Heaters and Fixed heating.
Ensure that portable heaters are not in close proximity to combustible materials. Oil filled radiator type are recommended. Avoid the more hazardous convector type. Ensure that all fixed heating installations are regularly installed.
9/Fire Risk Assessment checklist
Cooking/Kitchen facilities 
See full guide regarding small to large commercial kitchens. Do you have adequate compartmentation, fire stopping, and extinguishing equipment? Do you regularly clean the ducting if applicable? See full Guide  Kitchen Fire Safety
Lightning Protection

There is always the potential for a lightning strike particularly if the building is tall or premises on high rural ground. Lightning strikes would be a source of ignition for process chemical plants or tank farms that contain flammable liquids.
Lightning protection systems should be installed and regularly maintained.
10/Fire Risk Assessment checklist
Housekeeping
Many people would think of cleaning floors and surfaces and keeping the place generally tidy.  Good housekeeping within the workplace means a lot more. Good housekeeping within the workplace is crucial to avoid injuries, improve morale, make good impressions to visitors and of course to avoid the the start and spread of fire. All staff should play a part to ensure that good housekeeping is an ongoing managed process. See our Guide Workplace Housekeeping.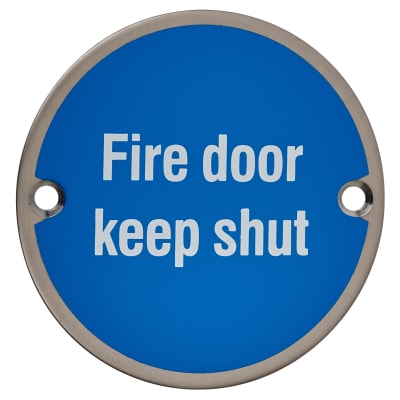 11/Fire Risk Assessment checklist
Outside Contractors and Hot Works Building Works
Are you planning works within your premises? For example building extensions, new heating equipment, or major refurbishment then it is highly likely that you will be employing contractors. The risk of a fire is higher during these works from increased electrical use, hot works (open flame tools) and increased fire loading from building materials etc. 
There are some procedures that should be put in place. See our Guide - The Control of contractors and Hot Works.
12/Fire Risk Assessment checklist
Dangerous Substances
Many premises have gas cylinders, paints, thinners, flammable aerosols, adhesives which cause potential fire hazards. COSHH and DSEAR - Dangerous Substances and Explosive Atmospheres Regulations 2002 regulations will often have to be considered. See our comprehensive Guide for Gas Cylinder Storage. Also see our Guide - Flammable Substances Storage
13/Fire Risk Assessment checklist
Means of Escape
Having a safe and easy means of escape from your premises is probably the most important aspect of fire safety. After all there is no point having excellent early warning of fire if you cannot escape from the building! See our comprehensive Guide to Means of Escape. This guide details the safe travel distances, fire exit requirements, and much more.

14/Fire Risk Assessment checklist
Measures to Limit Fire Spread and Development
Making sure that your premises are fire resistant in the appropriate areas is crucial to prevent the rapid spread of fire to enable a safe escape from the premises. This will include fire doors, fire stopping, fire resistant  walls and ceilings. Regular inspections should be made especially if you have had recent building or maintenance works carried out.  See our Guide to Fire Doors
15/ Fire Risk Assessment checklist
Emergency Lighting
Emergency lighting is required if the primary lighting failed the emergency lighting would provide sufficient light for the escape routes, stairs, fire exits and where fire safety equipment is located. This should be assessed during the Fire Risk Assessment. Emergency lighting should conform to BS5266-1-2016. See Guide to Emergency Lighting. 
16/ Fire Risk Assessment checklist
Fire Safety Signs
The Health and Safety (Safety Signs and Signals) Regulations 1996 covers the signage requirements within the workplace. There are 5 main types of fire safety signs.
Prohibition Signs - These are DO NOT type of commands, for example to indicate that smoking is not allowed.  
Warning Signs - These signs should be used to make people aware of a nearby danger. For example, flammable liquids or gas cylinders  
Mandatory Signs - These signs should he used to indicate actions that must be carried out to comply with statutory requirements. For example FIRE DOOR KEEP SHUT.
Safe Condition Signs - These signs should be used to indicate escape routes, and emergency  exits. For example PUSH BAR TO OPEN.
Exit Signs - Every doorway or other exit providing access to a means of escape, other than exits in ordinary use, should be provided with an exit sign. Installation of signs conforming to British Standard 5499 will satisfy both the Building Regulations 1991 and the Health and Safety (Safety Signs and Signals Regulations) 1996.For full details See Guide to Fire Safety Signs. 
17/ Fire Risk Assessment checklist
Giving Warning in Case of Fire
This one of the areas where I have found in my experience that business owners can be misled by  dubious advice by very much the minority of fire protection companies. Fire alarm systems have different Categories from a simple Manual system to L1. I have often seen top level L1 systems where they are not necessarily required. Obviously an adequate system is required for the type of premises being assessed. We advise on the requirements for all types of premises including, offices, factories, warehouses, hotels, HMO's, and Public Houses. For full details see Guide to Fire Alarm systems. BS5839-1-2017 and BS5839-6-2019 are the main British Standard guides.
18/ Fire Risk Assessment checklist
Fire Extinguishing Equipment
Fire Extinguishers are required in most non domestic premises (usually not required in communal areas of flats and HMO's). When carrying out the Fire Risk Assessment it is important to place the correct type in the right location and ensure that designated people are trained on how to use them. They must also be annually serviced and maintained. BS 5306-3:2017 details the best practice in how to install and maintain portable fire extinguishers. See full Guide Fire Safety Equipment.
19/ Fire Risk Assessment checklist
Management of Fire Safety
The management of fire safety and having correct procedures in place is often overlooked to some extent. Do you have a Competent Person in place to manage these procedures? Do you have procedures in place for calling and meeting the Fire and Rescue Service? Are adequate numbers of staff trained to manage an evacuation or use fire extinguishers? These are just a few points to evaluate. See the full Guide to Fire Safety Management.
20/ Fire Risk Assessment checklist
Fire Training and Fire Drills
Adequately fire trained staff including appointed Fire Marshals is a requirement of the The Regulatory Reform (Fire Safety) Order 2005. Fire drills should be carried out on a regular basis (at least every 6 months).The type of evacuation policy depends on the type of premises. We explain in detail the use of Horizontal, Vertical, and Phased evacuation procedures and in what environment they should be used. Also the when to use a Stay Put evacuation policy. See our Guide to Fire training and Fire Drills.
Testing and Maintenance
The maintenance and testing of fire safety equipment is an essential part of the Fire Risk Assessment. Ensure a service contract is in place for any fire alarm/sprinkler system installed. The fire alarm should be tested on a weekly basis and emergency monthly. Fire extinguishers should be serviced on a annual basis. 
Fire Log Book Records
Log Book records should be kept to record all servicing and test dates for all fire extinguishing equipment, the fire alarm system, and emergency lighting. Also keep records of staff fire training with relevant  certificates and all fire drills with time for evacuation.
Do you require a Quotation for a Fire Risk Assessment? Please complete the form below
or Tel

0800 772 0123

for an immediate quote and advice