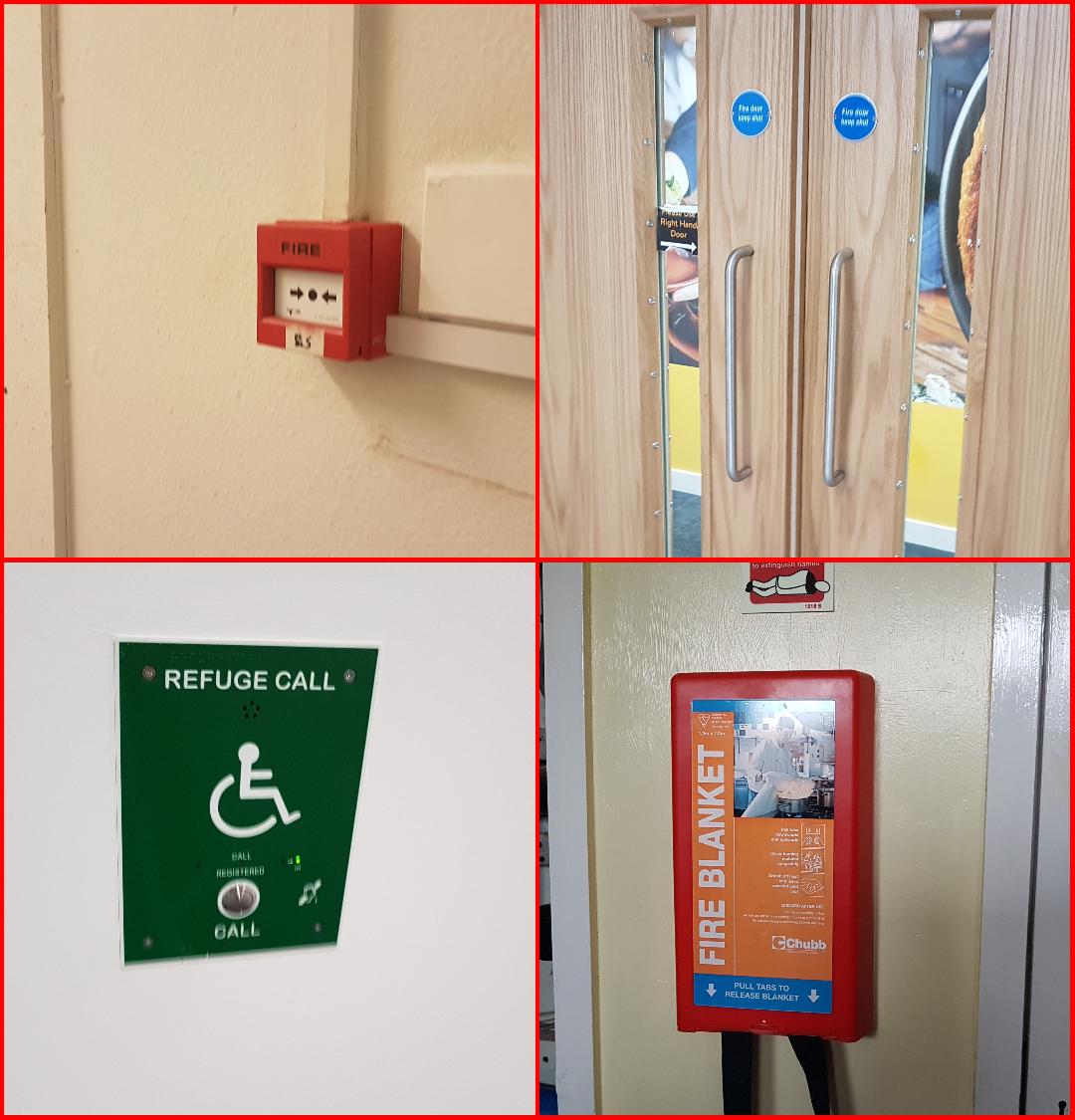 Your Fire Risk Assessment Banbury and surrounding areas can be carried out by qualified, experienced Fire Risk Assessors for the most competitive cost. Exceptional service and value - see reviews above. 
Because of our location we are able to offer lower costs for premises within Banbury and surrounding areas. From £165 for individual properties and £145 for multiple properties. Complete the form below or tel 0800 772 0123 for immediate quotation.
Efiresafety is experienced in all types of properties for individual business owners, large corporate companies, and landlords. Premises include Schools/Colleges, Hotels, Offices, Pubs/Public houses, Retail Shops, Warehouses, Factories, Care Homes, and all types of Residential Properties including HMOs and Flat Developments.

We are independent, professional, qualified Fire Risk Assessors based in Solihull, Birmingham, Banbury area and have extensive experience of all types of premises. Our NEBOSH accredited Risk Assessors are experienced , qualified and trained to the highest standard and will produce a Fire risk Assessment report to PAS 79 standard which was developed by the  British Standards Institution. Our reports meet the requirements of the The  Regulatory Reform (Fire Safety) Order 2005. We are members of the Fire Protection Association and authorised  partners with the British Standards Institution.
The Regulatory Reform (Fire Safety) Order 2005  came into force on 1 October 2006. The Order applies to almost all buildings, places and structures and will most probably apply to your Fire Risk Assessment Banbury premises. It does not include individual private homes and individual flats in a block. Other places covered by the Order include shared areas in houses in multiple occupation (HMO's), communal areas of blocks of flats and holiday lets. A business with 5 or more employees will require a Fire Risk Assessment document. 
Up till when the Order came into force in 2006 the Fire and Rescue Service would issue Fire Certificates when they had inspected your Banbury property. The Regulatory Reform (Fire Safety) Order 2005 now places the responsibility on the Responsible person to ensure a suitable and sufficient Fire Risk Assessment is produced. The Regulatory Reform (Fire Safety) Order 2005 requires that the responsible person (the person having control of the building, or a degree of control) takes reasonable steps to reduce the risk from fire and makes sure people can safely escape if there is a fire. This includes all people that might visit the premises.
Your Fire Risk Assessment Banbury premises report will provide comprehensive advice and information in a user friendly PDF format with a full easy to follow Action Plan. All escape routes, housekeeping, any dangerous substances, fire stopping, fire evacuation procedures and much more will be inspected. They will identify people at risk, and advise how this risk can be eliminated or reduced and and produce an comprehensive report which will  be to the British Standards Institution  PAS 79 standard and comply to the The Regulatory Reform (Fire Safety) Order 2005.