Qualified Fire Risk        Assessor.


     

PAS 79

 standard 
Lowest Cost  

 

Fast Service   
Professional, NEBOSH Qualified Fire Risk Assessor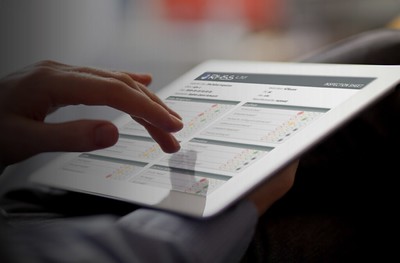 Are you looking to engage a  qualified, professional Fire Risk Assessor to carry out your Fire Risk Assessment?
efiresafety Ltd can more than satisfy all your requirements in terms of service, cost and standard of work.
Efiresafety Ltd is experienced in all types of properties for individual business owners, large corporate companies, and landlords. Premises include Schools/Colleges, Hotels, Offices, Pubs/Public houses, Retail Shops, Warehouses, Factories, Care Homes, and all types of Residential Properties including HMOs and Flat Developments.

We can offer very attractive discounts for multiple properties - Tel 0800 772 0123 or 07305 465 698 to discuss further
We are  based in Solihull, Birmingham, Midlands area and offer a fast Nationwide service including Birmingham, West Midlands, London, Coventry, Manchester, Bristol, Oxfordshire, Staffordshire, Nottinghamshire, Leicestershire, Shropshire, etc.
We offer a nationwide service at the most competitive costs so please contact us for an immediate quotation  by telephone 0800 772 0123 or 07305 465698 or completing the online form below.  

Our NEBOSH qualified Risk Assessors are experienced, qualified and trained to the highest standard and will produce a Fire risk Assessment report to PAS 79 standard which was developed by the  British Standards Institution. Our reports meet the requirements of the The  Regulatory Reform (Fire Safety) Order 2005. We are members of the Fire Protection Association and authorised  partners with the British Standards Institution.
What does the Fire Risk Assessment report provide?
Our Fire Risk Assessment report will provide comprehensive advice and information in a user friendly format with a full easy to follow Action Plan to ensure your premises are fully compliant. See below the main fire safety requirements which are inspected.
Electrical sources of ignition - including electrical safety requirements regarding tests etc.
Arson - Ensuring suitable measures are in place to protect your property and occupants.
Safety within cooking areas.- Advice provided regarding fire safety within commercial kitchens and small kitchen facilities for occupants.
Adequate Housekeeping - Ensuring your premises are protected from inappropriate storage of waste and combustible materials.
Hazards introduced by outside contractors and Building Works - Advice provided to ensure correct procedures are in place.
Precautions required regarding Dangerous Substances on the premises. To ensure correct correct storage is in place.
Means of Escape -  to ensure all escape routes and fire exits are adequate.
Measures are in place to to limit fire spread and development -  This will include inspection for adequate compartmentation and fire doors.
Emergency lighting - Adequate Emergency lighting is in place if required.
Fire Safety Signage - Inspection to ensure adequate fire safety signage is in place.
Adequate early warning of fire - Survey to ensure there is adequate fire warning systems in place in case of fire. This will include fire alarm systems if required.
Fire Extinguishing Equipment - Inspection to ensure that adequate and correct fire extinguishing equipment is provided.
Fire Safety Management - Advice for the correct procedures to ensure adequate and effective Fire Safety Management. This includes fire drills, fire training and record keeping.
The reports are comprehensive and based on the British Standard Institution PAS 79 standard. The reports are user friendly with a full listed Action Plan for any deficiencies and significant findings. 
We do not provide equipment so we have no interest to recommend excessive and unrequired equipment which would involve unnecessary expense.
Very Fast Service and ongoing help and advice
efiresafety is committed to offering a service which is second to none. All our clients will be provided with a fast turnaround of the completed report after the inspection has taken place. We also provide professional, personal, ongoing help and advice to our clients.
We will liaise with the Fire and Rescue Service and other authorities if required.
We do not supply fire safety equipment as this would be a conflict of interest. We provide a professional consultancy service and can advise on the type of equipment required.
Please complete the form below and we will forward a Fire Risk Assessment quotation within 24 hours.
What will your Fire Risk Assessor Do?
The Fire Risk Assessor will identify fire hazards and risks, record their findings and provide an action plan to ensure your premises comply with the Regulatory Reform (Fire Safety) Order 2005 . This will be provided in a comprehensive easy to understand Fire Risk Assessment report.
All escape routes, housekeeping, any dangerous substances, fire stopping, fire evacuation procedures and much more will be inspected. They will identify people at risk, and advise how this risk can be eliminated or reduced and and produce an comprehensive report which will  be to the British Standards Institution  PAS 79 standard and comply to the The Regulatory Reform (Fire Safety) Order 2005.
The Fire Risk Assessor will advise on evacuation emergency plans and advise were fire safety training is required to all employees, and can update and review the Fire Risk Assessment when required. The Fire Risk Assessor will also liaise with the Fire and Rescue Service when required should you have an Alteration, Enforcement or Prohibition Notice.
They will also advise on the most suitable type of  Fire Alarm Systems if required.
Not only will a a Fire Risk Assessor help to prevent the loss of life and the cost of damage to property, a Fire Risk Assessment is a legal requirement for any place of work or business that gives access to members of the public. This includes landlords with flat and HMO properties.
Government guidelines state that it's the legal responsibility of an employer, owner, landlord, an occupier or anyone else with control of premises used for employment or public services to take responsibility for fire safety. Fire Risk Assessors will ensure you are compliant with all regulations such as The Regulatory Reform (Fire Safety) Order 2005.
Online Fire Training
See information regarding fire training which includes fully approved online courses - See details
Are you looking for general information for Fire Risk Assessments?
efiresafety offers a very comprehensive information service to help our visitors and clients - See our Fire Risk Assessment information 
Further Useful Information and Links 
The Government Guide to Fire Safety in the Workplace